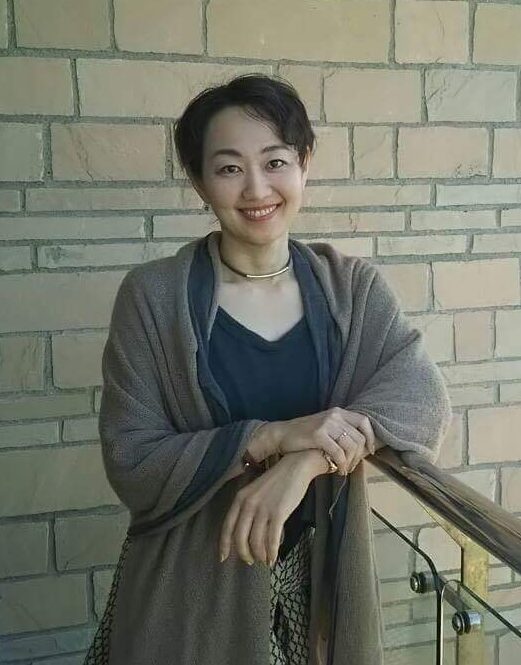 "While I have been seeking solution, my therapy has become commercially feasible before I knew it."
With her natural and inborn modesty, Ms. Ryoko Yoshimoto says so. She is the founder of SAIBOW (SAIBOW means "Cell" in Japanese) Therapy, she developed her original massage and expanded the service for people who wish for beauty, health, and youth.
The customer adoption rates for her therapy is 90%!!.
What's the difference between SAIBOW Therapy and other therapies….?
We heard the full story of her massage.
The Founder of SAIBOW THERAPY
Ryoko Yoshimoto
President, Earl Wood Co., Ltd.
My Family background
What was the event that let to you starting cosmetic and health business for you initially….?
My father passed away of cancer. During his struggling with cancer, Mother took care of him, I also supported her and tried many treatment techniques by Western/Eastern medicines. Our family used a lot of money for those.
By such background, I could not help being aware of treatment techniques. So my interest in health was generated spontaneously.
I used my own body for experiments.
I became an instructor in major beauty salon because such kind of job can be easy for entrepreneurs to start-up business. It was advanced salon, so I got many opportunities to come into contact with the latest technology / information and talking with advanced doctors, and as my knowledge and interest become deeper, I became interested in treatment and beauty care(but I also had doubts about those. So I started "experiments" with my body.
ystematization of SAIBOW Therapy took more than 10 years.
After confirming certain therapeutic efficacies, I obtained the cooperation from my relatives and asked them to get my massage without charge. Then the reputation by experienced relatives passed from mouth to mouth, and the number of fans for my massage increased little by little.
And some customers started saying to learn this therapy, so I could not help continuing this.
I tried to formulate my massage and started systematization in the (brand) name of "SAIBOW Therapy", I spent more than 10 years to systematize.
What's SAIBOW Therapy
The technique of SAIBOW Therapy is "Removing cell adhesion". The most healthy and youthful human state is children. Cells of children are not adhered, and bloodstream, lymph, nerves run to the ends of the whole body, in other words, cell respiration occurs smoothly inside of the body.
Illnesses tend to occur as a result of oxidized cells that excrete waste from body and nutrients absorbing are not smooth, but SAIBOW Therapy can prevent illnesses or cure illnesses.
To learn the technique
Until completion of systematization, I cured many customers, but I haven't done any advertisement/publicity. But visitors / customers came incessantly.
Our reputation expanded from mouth to mouth by customers who achieved good results, and some customers offered me to learn this technique and hoped to expand, so I started the training about this.
I really had no ambition to expand.., SAIBOW Therapy has expanded naturally. Before I knew it, staff gathered and salons increased in number….
You mean customers became fans, learned technique.., and hoped expansion spontaneously….?
Yes, I am just an inborn researcher and once I start research, I am totally absorbed in it, so I haven't considered any business expansion but customers said "we need this", so this massage expanded spontaneously.
Inborn researcher character
I have given this massage to 12 customers everyday.., so my staff says "You are incredible"….www.., I am really absorbed in.
And I never have gotten tired. I have worked from morning until night for this 20 years…www. Now I am 50 years old, but I have no illness and perfectly cheerful.
I am not careful about my food, just continued my therapy, and I've enjoyed good health in my life.
When I realized….
Have you been going well with no trouble …?
From the very first, I had no ambition to expand this. I just proceeded to maintain my living, so I did not suffer from difficult condition in my business.
To increase income, it's better to sell cosmetics or supplement, but I did not want to do what I feel unnecessary to customers. I heard there are few companies that can survive for 10 years after the establishment of the business, but thanks to everyone, I haven't had any difficulty and somehow have survived 10 years. I feel this 10 years flew by.
It's phenomenal that customer come incessantly only by word of mouth
I feel very grateful for it, but because customers can get good results, I think this massage gradually would be necessary for society.
Now doctors in famous hospitals are interested in this massage and started studies.
Caught the attention from oversea countries
I got offers from Swiss, India, and the USA in 2015 because SAIBOW therapy is efficacious for rheumatism, so I held presen-tations at hospitals in those 3 countries.
In Japan, there are some critical policies like "manipulative thera-pists cannot open a manipulative treatment salon without national qualifications", but in Europe, already there is a medical treatment that removes cell adhesions by electricity. In Middle East, there is a study that cell adhesion causes illness. My massage removes adhesion through the skin, so they became curious about this…www. I also got offers from Hong Kong and China, but I hope to expand this in Japan that has many fans of this.
So far this is a one and only one technique that removes directly cell adhesions through the skin.
Scrubbing the skin directly
I spent 10 years to develop tools and materials for this massage. I tried various tools and materials. The effect depends on tip end shape of tools( e.g. round or square or….) and materials.
The method of this massage is scrubbing the skin directly, so at first the skin becomes red, but at the end phase of our massages, adhesions are removed.
The most of customers say "painful" at first, so I cannot recommend this proactively, so the reputations by experienced and satisfied customers expanded by word of mouth.
Once people discover SAIBOW Therapy
I have not advertised, so at this point of time, proactive promotion would be difficult and would not work., but once people discover SAIBOW Therapy, I know they must expand actively by mouth to mouth.
I am 100% clear on the result of SAIBOW Therapy.
Future prospects
Recently I got offers from medical personnel who hopes to cooperate with study and write thesis. I think now we have come to that stage, and now the number of staff increased, so now I feel to start to expand this.
What society do you want to make through your work?
I have a simple concept about this. I had this from my early time like my job hunting period.., I wish there were many truly helpful jobs in the whole society.
My theme is health, but it would be great that related industry techniques (e.g. manipulative treatment, beauty treatment) gather and create something great together, and expand it altogether.
I am never interested in competition. I do not intend to monopolize my therapy. I wish the society that members expand good matters spontaneously.
Gratitude
My philosophy is "if the society needs it, it must expand.", so I have not considered any special business strategy.
It is thanks to staff that I can continue my business, I just pursued my technique, and before I knew it, this technique has become a business by them. I feel really grateful on it.
I feel also grateful to customers and people who hope to learn and expand this massage.
I am just a researcher, staff rather hopes to expand enthusiastically, so I'm full of gratitude.
Image picture of the theory about SAIBOW Therapy Massage.
BEFORE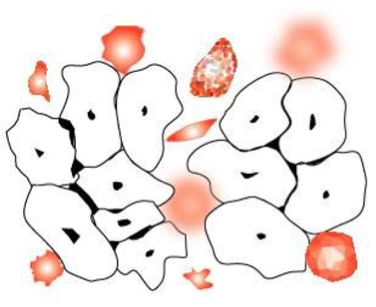 Before : Because of adhesions of Cells(SAIBOW), nutrition, oxygen and
red/white cells may not reach the all the cells of whole body.
AFTER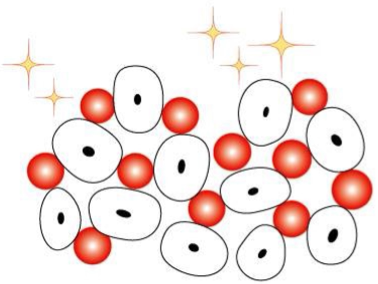 After : After SAIBOW Therapy Massage, adhesions of Cells are removed
and red cells run well to the end of whole body and cells become
healthy.
Massage tools for SAIBOW Therapy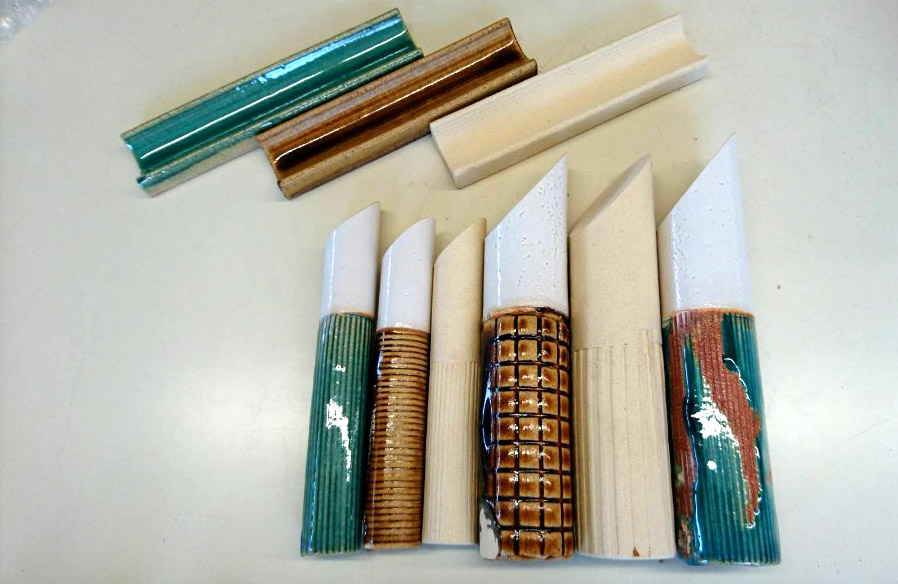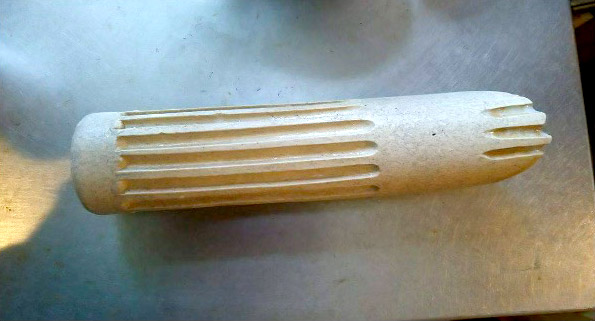 Situation of SAIBOW Massage with a tool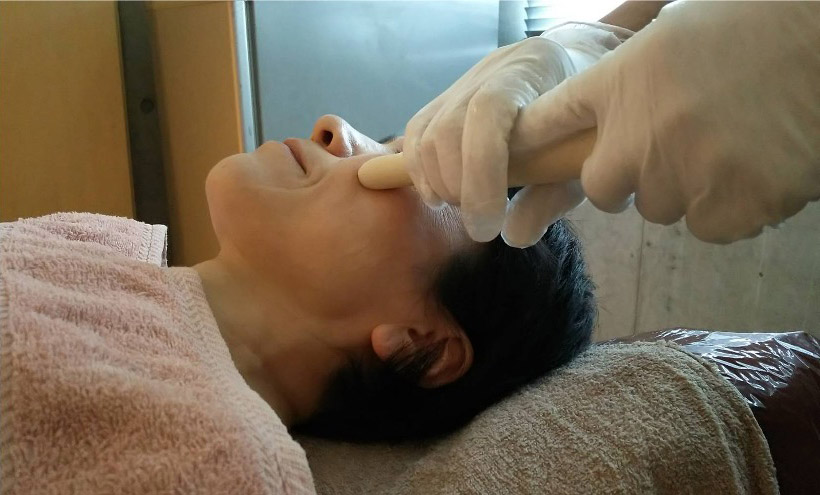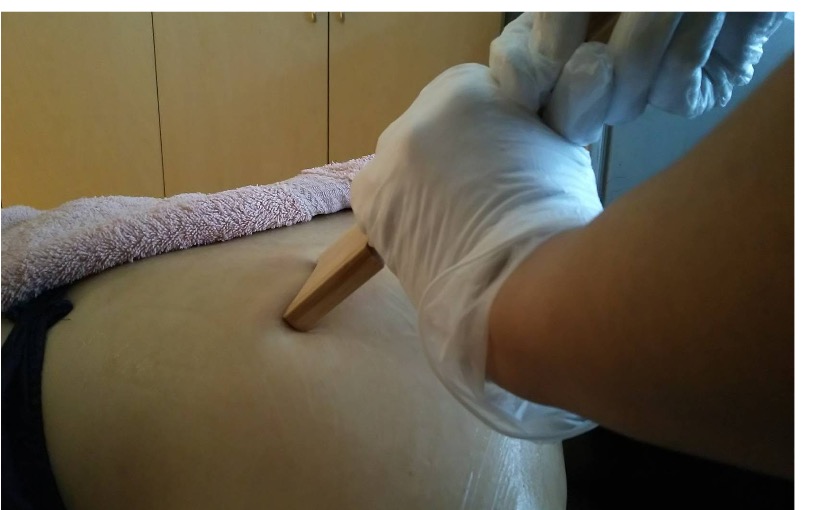 Blood before Massages and after Massages of 50 hours( = 50 times)
施術前の血液(上)と、施術を50回受けた後の血液(下)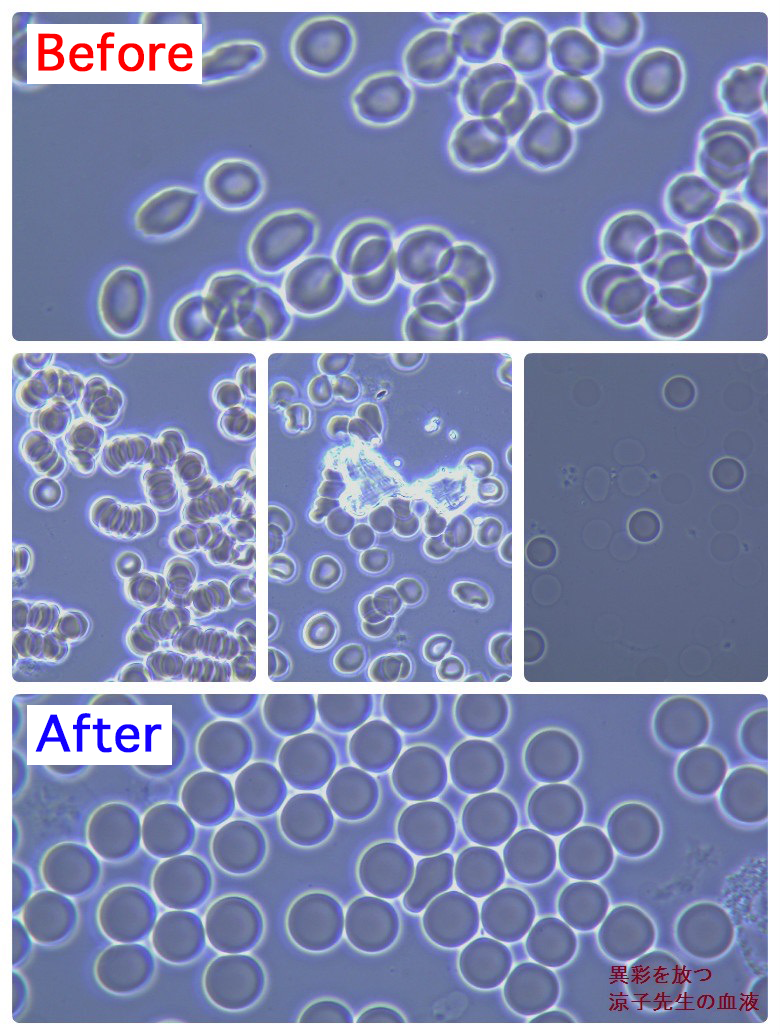 X Ray Photographs about before Massages and after Massages about the patient who got cancer of the prostate gland. It can be observed that Cancer Cell disappeared.
Photographs about change of hair, before Massages and after one year Massages. It can be observed that his hair grows again.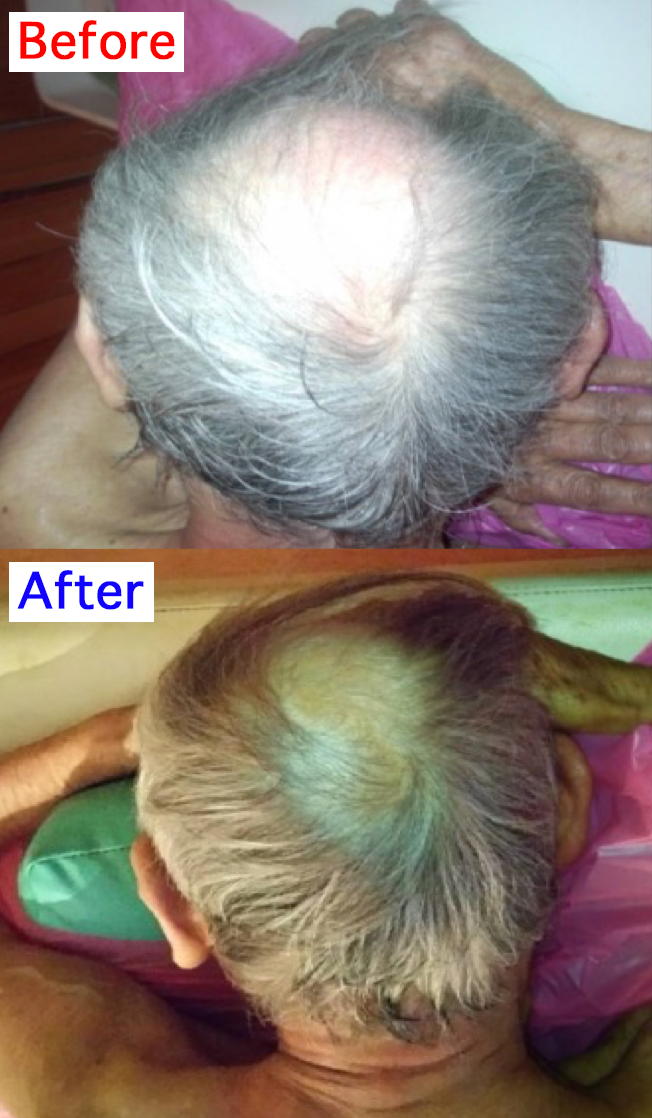 The change of test results about TSH(Thyroid Stimulating Hormone) by a patient who got Chronic thyroiditis.
The value in 2016 were "5,190 – 8,780(outside of normal range)" and those in 2017 were "4,110-4,300( inside of normal range)" .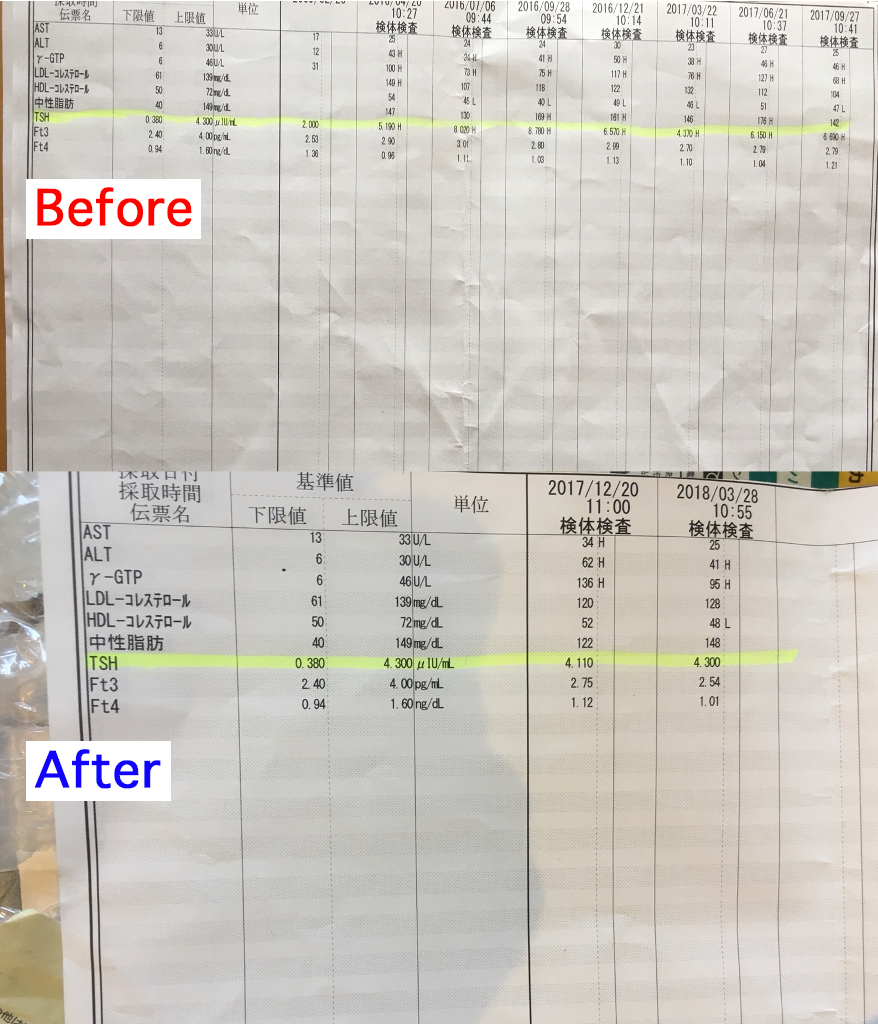 An Article in Switzerland, that introduced SAIBOW Massage in 2015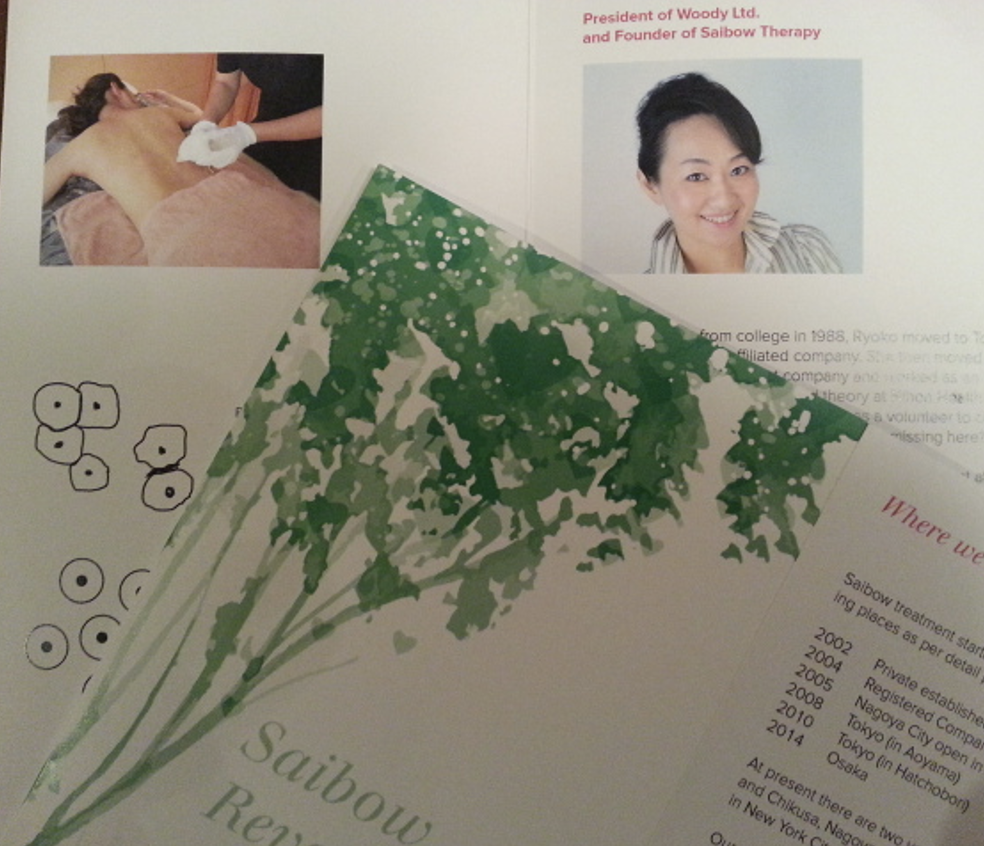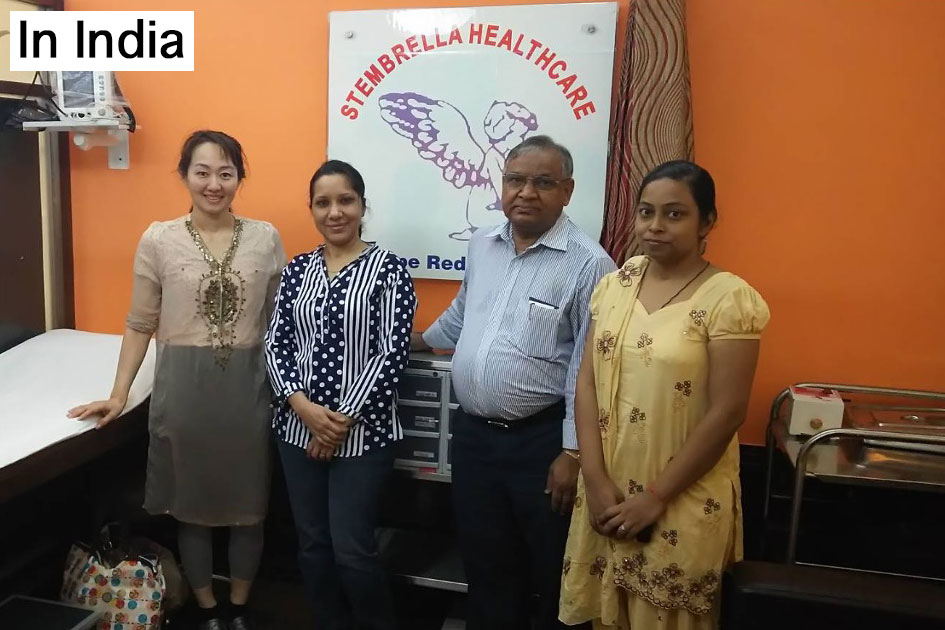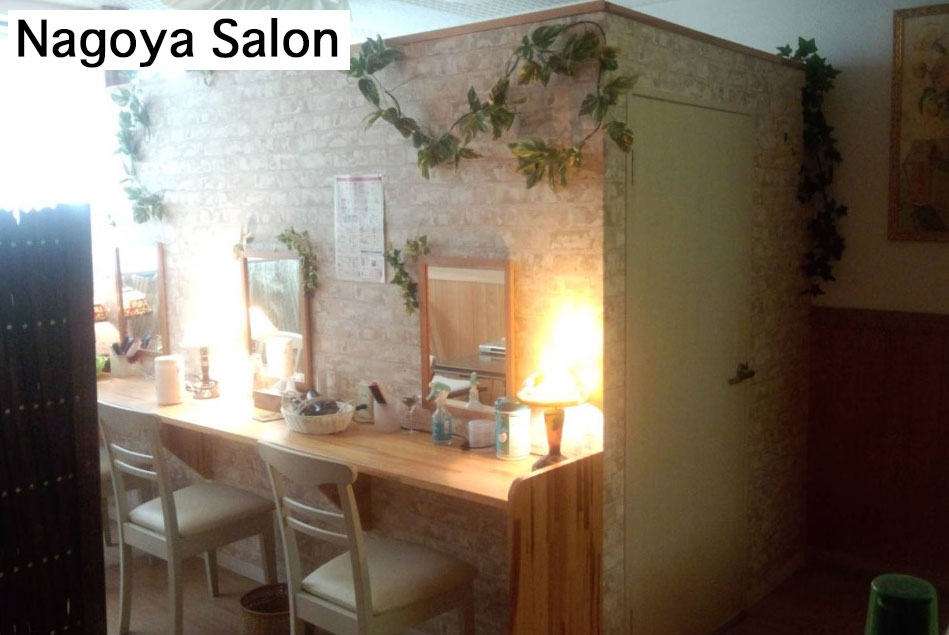 Editorial Note
Once meeting with Ms,Yoshimoto, everyone must feel she has a natural, modest, and fine personality.
Of course because her massage can achieve good results, customers visit her salon, but I strongly believe people gather around her because of her modest personality.
Ms.Yoshimoto's technique and results have made her reached the stage of a master, but she never act all high mighty. As she told, she has very much of the researcher in her composition.
We received an impression of her strictness with herself. We were impressed her attitude to pursue truth.
 
Reporter / written by Keisuke Hamanaka
Pictures / Shunsuke Hosokawa